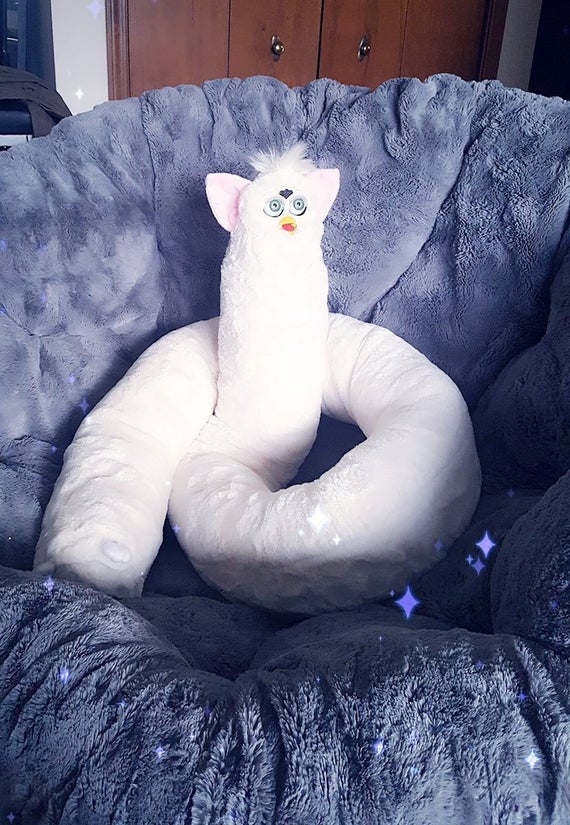 (ENGLISH) MANIFESTO
It's like a regular Furby, only longer. The Longer Furby shown in the listing picture is the full 6 ft furby in white.
The Longer Furby features the main body of a 1998 Furby or Furby Baby depending on 6 vs 3 ft, and I purchase only "new" unopened products.
The fur is then entirely removed and replaced with all new premium high plush Luxe Minky that is extremely soft to the touch.
*Please note the elongating process of the Longer Furby does make them "non-functional" as the electronic components must be removed to make room for the support spine, if you are interested in a functional long furby - message me and we can discuss additional pricing.
*Due to the delays in shipping cause by covid
Longer Furbys take 6-8 weeks to make since the furby bases
have to be ordered from a 3rd party and have them properly
disinfected before I can work with them.